What International Travelers Should Know Amid Russia's Invasion of Ukraine?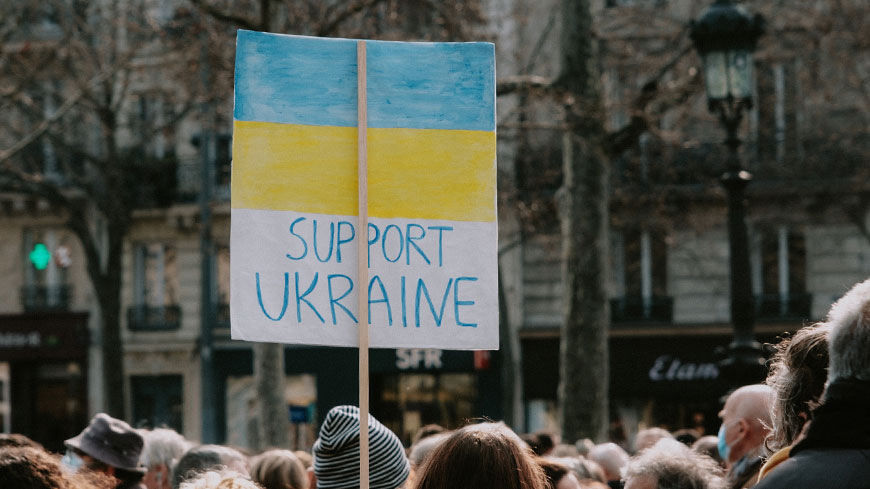 The ongoing Russian invasion of Ukraine is a watershed moment in human history, having effects on every territory and nation-state on the planet. The invasion of Ukraine by Russia has caused travel disruptions all across the world. Russian airplanes were barred from all of the European Union's 27 countries' airspace.
Countries such as the United States and the United Kingdom have issued travel warnings for Ukraine and Russia. In the short term, this implies that flights will be canceled or that air routes will be diverted. However, the long-term implications for the tourism sector might be considerably more significant.
The Impact of the Russian Invasion of Ukraine to international travelers
The tourist industry was just recently recovering from the COVID-19 outbreak when it was thrown into disarray by Russia's invasion of Ukraine. There may be some doubt about impending travel plans for tourists seeing the situation evolve and its repercussions spread beyond Ukraine's borders. The Russian invasion of Ukraine has reportedly put millions of potential travelers on hold.
Is Russia-Ukraine Trouble Putting travelers from Europe into a hold?
To put it mildly, the years 2020 and 2021 were difficult for the tourist business. The global coronavirus epidemic resulted in massive losses. The Russian-Ukraine conflict might hinder Europe's tourism revival. A no-fly zone in eastern Europe, including all of Ukraine and Belarus, as well as a portion of western Russia. So, yeah, Russia-Ukraine has placed troubled European tourists on hold.
Higher fuel prices
The invasion of Ukraine by Russia has roiled global markets, driving up oil prices. These tactics triggered a surge in oil prices, which were already rising, and the scenario is certain to have ramifications throughout the global economy. Fuel prices are expected to rise for at least the next three months, if not longer.
Expect higher airfares
Airline fares are projected to rise as travel demand rises. With current crude oil prices, fuel might account for up to half of certain airlines' operational costs, so anticipate prices to rise further. Through June, domestic airfare is forecast to climb by as much as 7% each month, while international airfare is expected to rise by an average of 5% per month.
Concerns about the war in Ukraine and Travel plans to and from Europe
Since the Russian military invaded Ukraine, many people have been concerned about the impact the current conflict would have on Europe's already battered tourist industry. There is no cause to cancel or postpone European travel plans, as the European Union countries have not issued any travel advisories against non-essential travel to other EU countries.
Which countries are safe and Open for Traveling?
No-fly zones have been imposed in nations such as Ukraine, Poland, Moldova, and western Russia. While direct flights over these countries are now prohibited, several other countries have halted upcoming flights to these countries. However, despite the tensions, nations like Nepal, Sri Lanka, Ecuador, Peru, Costa Rica, Tanzania, Kenya, South Africa, and Uganda remain safe and welcoming to international travelers.
Frequently Asked Questions (FAQs)
Is it safe to travel to Russia?
Due to the security situation in Russia and the armed war with Ukraine, it is not recommended to travel there.
Is it safe to travel to Ukraine?
Due to the armed war and COVID-19, do not travel to Ukraine.
Is my flight affected by the Russia-Ukraine war?
It may be affected since airlines will have to fly other routes, which will most likely take longer.
Can US airlines fly over Russia?
No US airlines are permitted to fly over or near the conflict.
Can US airlines fly over Ukraine?
Flying over Ukraine is forbidden for US airlines.
Are You Planning to Travel and Go for a Vacation?
Please click here to get the complete details on available trips, itineraries, accommodation, cost, visa , vaccination, airport arrival and the rest of it. »