10 Best All-inclusive Resorts for Families for 2023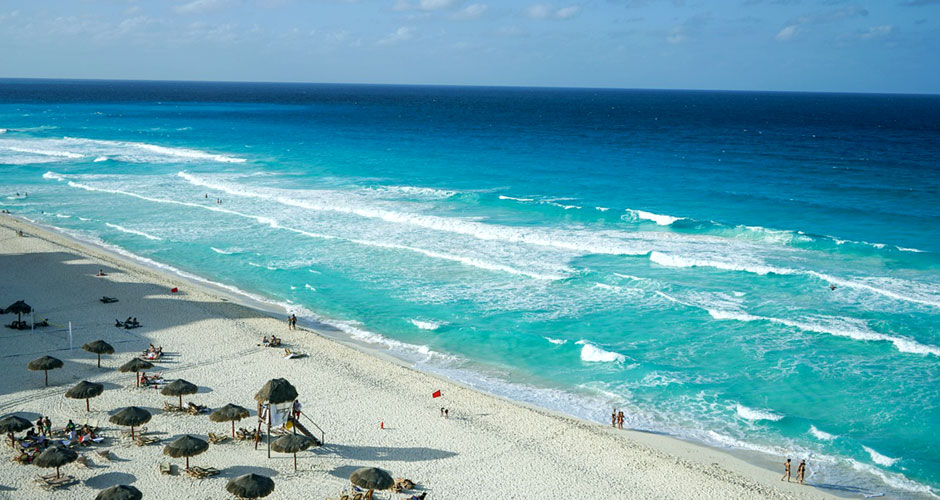 Are you looking for a family-friendly vacation that offers everything you need in one place? If so, you might want to consider an all-inclusive resort for your next trip. All-inclusive resorts are great for families because they include meals, drinks, activities, entertainment, and more in the price of your stay. In this article, we will show you 10 of the best all-inclusive resorts for families for 2023. These resorts are located in beautiful destinations around the world and have something for everyone.

&
Cancun offers something for every family, whether you want to relax, have fun, or enjoy both. From lavish to affordable choices, your ideal vacation is waiting for you in Cancun. Don't delay too much to reserve your stay at one of these amazing all-inclusive resorts, as they tend to get booked quickly. Make 2023 the year your family discovers the wonders of Cancun!
In this comprehensive guide, we've compiled the top 10 all-inclusive resorts for families in Cancun. Whether you're seeking relaxation on pristine beaches, exciting water activities, or simply a memorable family experience, Cancun has it all. Are you planning a family vacation in Cancun for 2023 but unsure where to stay? Look no further! Let's explore the best family-friendly resorts for an unforgettable 2023 getaway.
1. Hyatt Ziva Cancun - Where the Beach Beckons
Hyatt Ziva Cancun is your ideal destination if you love the soothing sound of waves. This resort welcomes families and offers easy access to the beach, where you can enjoy plenty of sunshine and fun. You'll discover activities for everyone, from relaxing on the sand to adventurous water activities. With various food choices and lively entertainment, your family will have the ultimate Cancun experience.
2. Le Blanc Spa Resort Cancun - Poolside Bliss
Le Blanc Spa Resort in Cancun is a great choice for families who want luxury and relaxation. Their superb pool is the center of this haven. You can savor poolside service and bask in the sun while your kids play in the water. With a variety of fine dining options and a serene spa, it's the ideal mix of pampering and family fun.
3. Atelier Playa Mujeres-All Inclusive Resort - 5-Star Experience
Discover pure splendor at Atelier Playa Mujeres. This 5-star, all-inclusive resort provides unmatched luxury for your family. From roomy and stylish rooms to exquisite dining experiences, it's a sanctuary for those who want the best. Savor the beach, water activities, and flawless service in elegance.
4. Majestic Elegance Costa Mujeres – All Inclusive - Cancun's Best Kept Secret
Majestic Elegance Costa Mujeres is a hidden gem in Cancun. Located on a private beach, this all-inclusive resort offers breathtaking views of the Caribbean Sea. Spacious rooms, a variety of restaurants, and a children's club make it ideal for families. Don't miss the gym, outdoor pool, and delicious gastronomy.
5. Hyatt Zilara Cancun – Adults Only - Romantic Getaway
For couples looking for a romantic escape, Hyatt Zilara Cancun is the ultimate choice. This adults-only, all-inclusive resort offers a serene environment. Enjoy luxurious accommodations, private beaches, and gourmet dining. It's the perfect place to rekindle the romance while enjoying Cancun's beauty.
6. Grand Fiesta Americana Coral Beach Cancun - Family Paradise
If you're travelling with the family, Grand Fiesta Americana Coral Beach is your go-to resort. With a dedicated kids' club and family-friendly activities, there's never a dull moment. Relax on the beach, dine in style, and make memories that will last a lifetime.
7. Bed and Breakfast Pecarí - Downtown Delight
For those who prefer staying in downtown Cancun, Bed and Breakfast Pecarí is a charming option. It offers a cosy and authentic experience away from the bustling Hotel Zone. You'll enjoy personalised service, local cuisine, and easy access to the city's cultural attractions.
8. Mayan Monkey Cancun - Budget-Friendly Fun
Travelling on a budget? Mayan Monkey Cancun is the place for you. This hostel offers dorm-style accommodations with a fantastic atmosphere. It's perfect for backpackers looking to meet fellow travellers. Additionally, you can find Nice studios near the ADO bus station in Cancun if you prefer a little more privacy without breaking the bank.
9. La Villa du Golf in Cancun Hotel Boutique - Tranquil Retreat
For a peaceful stay in Cancun, consider La Villa du Golf. Nestled in a quiet residential area of the Hotel Zone, this elegant villa offers spacious rooms with golf course views. It's a boutique hotel with a relaxed atmosphere, ideal for a tranquil escape.
10. Canopy By Hilton Cancun La Isla - Urban Oasis
Canopy By Hilton Cancun La Isla is your urban oasis in the heart of the Hotel Zone. Located next to La Isla Shopping Center, it offers modern rooms with city or lagoon views. Enjoy free bike rentals, a rooftop pool, and convenient access to the city's attractions.
Are You Planning to Travel and Go for a Vacation?
Please click here to get the complete details on available trips, itineraries, accommodation, cost, visa , vaccination, airport arrival and the rest of it. »