Everything You Need to Know Before Visiting Monterey Bay Aquarium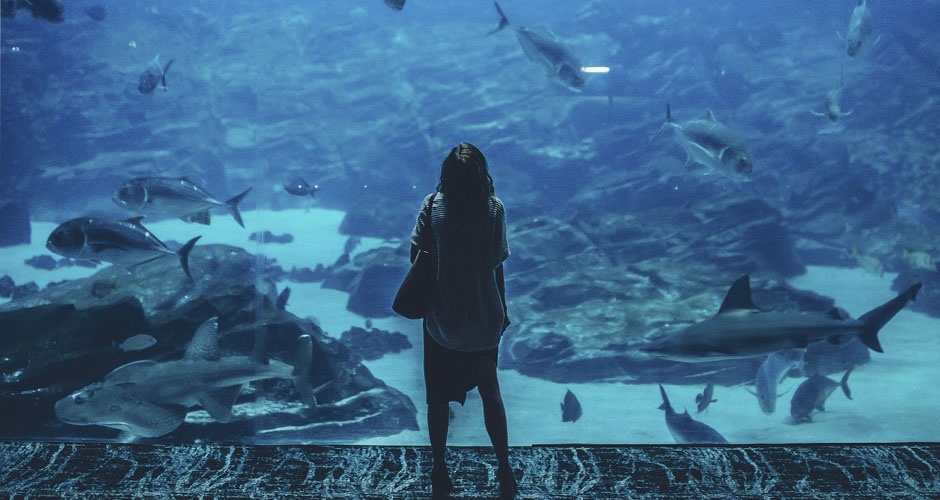 As a leading marine institution in California, The Monterey Bay Aquarium is located on the stunning Pacific Ocean coast. It is famous for its work in marine conservation, education, and research, and it offers visitors of all ages a chance to see the amazing marine life of Monterey Bay. Its varied exhibits, such as the fascinating kelp forests, the cute sea otters, and the elegant jellyfish displays, reveal the diversity of the bay's ecosystem. The aquarium also cares about protecting the environment and participates in marine sanctuaries, so it not only teaches but also motivates people to respect and safeguard our oceans.
The Monterey Bay Aquarium is a wonderful place to visit, but it can be hard to plan your visit with so much to see and do. In this complete guide, we'll give you all the important information you need to make your trip to the Monterey Bay Aquarium fun and easy.
Best Time to Visit Monterey Bay Aquarium
The ideal period to explore the Monterey Bay Aquarium hinges on your personal preferences and scheduling flexibility. Typically, the aquarium experiences lower visitor volumes during October and the winter months when many tourists tend to be occupied or indoors. Nevertheless, the aquarium welcomes visitors year-round, with the exception of December 25 when it is closed.
Avoiding the Crowds: While the aquarium can be busy year-round, arriving late in the afternoon, about two to three hours before closing time, can provide you with a more relaxed and crowd-free experience. Contrary to popular belief, early mornings tend to be busier.
Monterey Bay Aquarium Overview
Located on the scenic coast of the Pacific Ocean, the Monterey Bay Aquarium is famous for its work in marine conservation, education, and research. It is a top-notch institution that provides visitors of all ages with a special and engaging experience.
Getting to the Aquarium
The MST Free Trolley is a handy and free way to get to the Monterey Bay Aquarium if you're in Monterey already. It's a quick and enjoyable ride.
Monterey Bay Aquarium Ticket Discounts
Ticket Pricing: Regular adult admission to the Monterey Bay Aquarium is $60, but various discounts are available:
- Children under four: enter for free.
- Kids aged 5-12: enjoy discounted tickets at $45 per person.
- Visitors aged 13 to 17: receive a discount, with tickets priced at $50, upon presentation of a valid student ID.
- Seniors aged 70 and over: also benefit from a discounted rate, paying $50 for entry.
Monterey Bay Aquarium History and Conservation Efforts
The Monterey Aquarium, which opened in 1984, was built on the former site of a sardine canning factory with a huge investment of $55 million. It is very popular, attracting over 1.9 million visitors in 2019, making it the second most-visited aquarium in the United States, only behind the Georgia Aquarium in Atlanta. The aquarium is also important for environmental protection and marine conservation. It helped to create the Monterey Bay Marine Sanctuary in 1992, one of the largest protected marine parks in the United States.
Exhibits and Attractions at Monterey Bay Aquarium
The Monterey Aquarium boasts a diverse range of exhibits and attractions:
1. Kelp Forest
Explore a two-story aquarium that replicates the marine life found in Monterey Bay's kelp forests. Observe the mesmerising way of kelp while fish swim gracefully around.
2. Sea Otters
Witness the charm of sea otters on two levels. Watch them swim underwater on the ground floor or view them from above on a walkway. Be sure to catch their feeding sessions.
3. Jellyfish (Jellies)
Watch the elegant dance of jellyfish as they move up and down in a mesmerising display. Nearby, you can marvel at tiny sea gooseberries with fluorescent spines.
4. Outer Bay
A massive million-gallon tank filled with tuna, sunfish, sharks, turtles, and barracuda provides an immersive experience. No barriers allow you to get up close to marine life.
5. Touch Pools and Splash Zone
Interact with ocean creatures in touch pools, including friendly bat rays and a shallow rock pool with starfish and sea cucumbers. Guides are available to provide insights.
6. The Giant Octopus
Despite residing in a smaller aquarium, the Giant Pacific Octopus is a captivating creature, known for its colour-changing abilities and fluid movements.
Tips for an Enjoyable Visit
- Timing: Plan your visit around animal feeding times for an exciting experience.
- Navigation: Familiarise yourself with the aquarium's layout, as it's housed in a
former fish cannery.
- Mobile App: Download the free aquarium app for information, maps, and alerts.
- Shopping: Keep track of items you like in the gift shops.
- Dining: The restaurant offers ocean views but may have long wait times. The cafe serves delicious dishes more quickly.
Monterey Bay Aquarium Location
The Monterey Bay Aquarium is located at 886 Cannery Row in Monterey, at the western end of Cannery Row. Parking metres and paid parking lots are available nearby, although during busy periods, consider parking near a free MST transit stop.
Nearby Beaches
Extend your aquatic adventure by visiting the beautiful beaches near the aquarium:
1. McAbee Beach: Ideal for scuba diving and kayaking, only 300 metres from the aquarium.
2. Hopkins Marine Station Beach: Privately owned by Stanford University, offering seal colony sightings and scenic beauty.
3. San Carlos Beach: Known for scuba diving and family outings, just 1 km from the aquarium.
4. Berwick Park: Features picnic tables, benches, rocky shores, and tidal pools, also 1 km from the aquarium.
5. Lovers Point Park Beach: A popular public beach for swimming, picnics, running, and cycling, 1.3 km from the aquarium.
This guide has given you all the information you need to enjoy your visit to the Monterey Bay Aquarium. Have a great time discovering the ocean and its amazing creatures!
Are You Planning to Travel and Go for a Vacation?
Please click here to get the complete details on available trips, itineraries, accommodation, cost, visa , vaccination, airport arrival and the rest of it. »