Everything you need to know before you travel to Costa Rica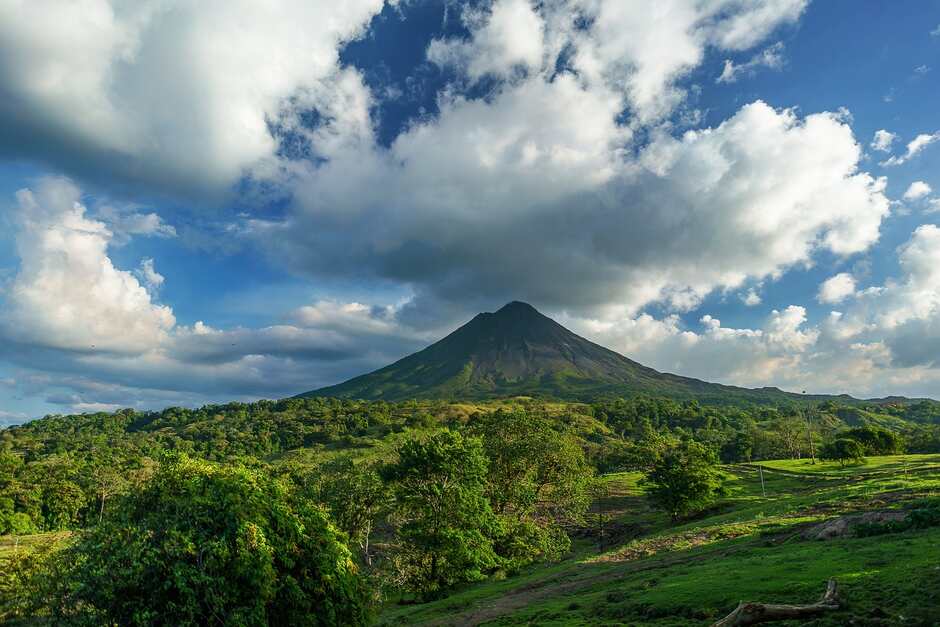 If you're organizing your trip to Costa Rica, there are several things you should know. Costa Rica is a small country located in Central America, bordered by Nicaragua to the north and Panama to the southeast. With a land area of 51,100 square kilometers, it represents only 0.1% of the world's landmass but is home to 5% of the world's biodiversity. The country is divided into 7 provinces, with San José serving as the capital province.
Costa Rica is renowned for its incredible biodiversity, and it's a destination that shines on its own with its exuberant natural environments that are difficult to define. From breathtaking beaches to abundant wildlife, it offers the perfect combination of attractions. Regarding the climate, Costa Rica experiences a wide variety of microclimates, which will determine what you should pack. The country has two main seasons: the dry season (December to April) and the rainy season (May to November), with September and October being the rainiest months.
Choose the right time to visit: Costa Rica has a tropical climate, and the weather can vary depending on the region and time of year. The dry season (December to April) is generally considered the best time to visit, as you'll have clearer skies and less rainfall. However, the green season (May to November) offers its own charm with lush vegetation and fewer crowds. Be aware that some areas may experience heavy rainfall during certain months, so plan accordingly.
Explore diverse regions: Costa Rica is divided into several distinct regions, each offering unique attractions. Consider including a mix of destinations in your itinerary. You can visit the stunning beaches of Guanacaste, explore the rainforests of the Osa Peninsula, hike the volcanoes in Arenal, or discover the cloud forests of Monteverde. Each region has its own highlights, so don't limit yourself to just one area.
Costa Rica has hidden gems that offer a more authentic and less crowded experience. Explore places like the Nicoya Peninsula, Corcovado National Park, or the Sarapiquí region for a deeper immersion into the country's natural beauty.
Engage in eco-friendly activities: Costa Rica is a pioneer in sustainable tourism, and there are plenty of eco-friendly activities to engage in. Go on a wildlife tour, where you can spot monkeys, sloths, toucans, and more. Take part in responsible whale watching or sea turtle nesting tours.
Consider adventure activities: If you're seeking adrenaline-pumping experiences, Costa Rica won't disappoint. Try ziplining through the rainforest canopy, whitewater rafting on the Pacuare River, or surfing along the Pacific coast. Other popular activities include canyoning, mountain biking, and hiking to hidden waterfalls. Just make sure to choose reputable operators with safety standards.
If your upcoming vacation is taking you to Costa Rica and you want to familiarize yourself with the country, we have prepared a brief guide that will provide you with essential information about this little paradise.
- Entry requirements: Spanish nationals traveling as tourists for less than 90 days only need a valid passport with sufficient validity. Check the entry requirements for your specific nationality before traveling.
- Transportation: Costa Rica has a well-developed transportation system, including buses, taxis, and rental cars. Buses are the most common mode of transportation for getting around the country, and they are affordable and reliable. Taxis are also widely available, but make sure to use licensed taxis or request one from your hotel. If you prefer more flexibility, renting a car is a great option, but be prepared for challenging road conditions in some areas.
- Currency and payments: The official currency of Costa Rica is the Costa Rican Colón (CRC), but US dollars are widely accepted. It's a good idea to carry both currencies, especially in rural areas where credit cards may not be accepted. ATMs are available throughout the country, and major credit cards are accepted in most establishments.
- Language: The official language of Costa Rica is Spanish. While many people in tourist areas speak English, it's helpful to learn a few basic Spanish phrases to communicate with locals and enhance your travel experience.
- Safety in nature: Costa Rica is known for its natural beauty, but it's important to take precautions when exploring the wilderness. Follow the guidance of experienced guides, stay on designated paths, and avoid touching or feeding wildlife. Be cautious of strong currents when swimming in the ocean and be aware of potential hazards like snakes or insects in forested areas.
- Pack for the outdoors: With its diverse landscapes and outdoor activities, Costa Rica is a destination where you'll spend a lot of time in nature. Pack appropriate clothing and gear, including comfortable walking shoes, lightweight and breathable clothing, a hat, sunscreen, insect repellent, and a rain jacket.
- Explore national parks: Costa Rica is home to numerous national parks and protected areas that showcase its incredible biodiversity. Don't miss the opportunity to visit iconic parks like Manuel Antonio National Park, Arenal Volcano National Park, Tortuguero National Park, and Monteverde Cloud Forest Reserve. Each park offers unique experiences and opportunities to see wildlife up close.
- Try local cuisine: Costa Rican cuisine is flavorful and diverse. Don't miss the chance to try traditional dishes like gallo pinto (rice and beans), casado (a typical lunch plate with rice, beans, meat, salad, and plantains), ceviche, and tropical fruits. Costa Rica also has a thriving coffee culture, so be sure to indulge in a cup of freshly brewed local coffee.
- Respect the environment and local culture: As a responsible traveler, it's essential to respect the environment and local customs. Dispose of trash properly, use eco-friendly products, and support sustainable tourism practices. Additionally, learn about Costa Rican culture and traditions and be respectful of local customs and etiquette.
Costa Rica has been recognized as a safe destination, making it one of the best solo travel destinations. Walking safely, even at night, is usually possible, and the water is drinkable throughout the country. Costa Ricans are generally friendly and helpful to tourists seeking advice, directions, or recommendations. However, it's always important to take basic safety precautions. Carry a copy of your passport, avoid carrying large amounts of money, refrain from leaving valuables in cars parked in public areas, and remain aware of your surroundings. It offers a wealth of adventure, nature, and relaxation, making it a highly desirable destination. Research and plan ahead. Costa Rica has so much to offer that it's helpful to do some research and plan your itinerary in advance. Identify the regions and attractions you want to visit, and allocate enough time for each. Consider factors such as travel distances, transportation options, and weather conditions during your travel dates.
Are You Planning to Travel and Go for a Vacation?
Please click here to get the complete details on available trips, itineraries, accommodation, cost, visa , vaccination, airport arrival and the rest of it. »