Kgalagadi Wild Cat Park Tour in South Africa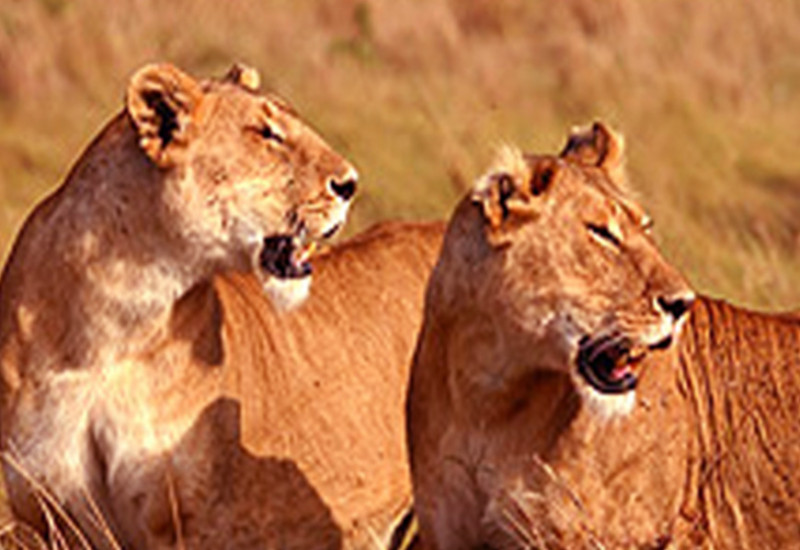 The Kgalagadi Park is a protected area located in the southern Kalahari Desert. The southern Kalahari serves as an exceptional illustration of a huge ecosystem that is mostly undisturbed by human activities. Since there are no artificial boundaries, it is possible to preserve examples of two natural processes that were historically prevalent in the African savannahs and grasslands (except for those to the west and south of the Park). large mammalian carnivore predation and extended movement patterns of wild ungulates. The Kalahari system is particularly significant for conservation since these processes cannot be sustained, with the exception of the largest of areas.
The Auob and Nossob Rivers' arid riverbeds, which have little vegetation and a high concentration of animals, make Kgalagadi Transfrontier Park one of the best places in the world for wildlife watching. Predator watching and the seasonal movement of big herbivores like the blue wildebeest, springbok, eland, and red hartebeest are its two main claims to fame. Two more notable species found in the park are the ground squirrel and the suricate (meerkat). Both of these ground-dwelling species are plainly observable throughout the park and both reside in sizable family groupings for increased security. Some of the park specialties to look for are the Bat-eared Fox, Honey Badger (Ratel), and Pangolin (Scaly Anteater).

Day 1: Arrival and preparation for Kgalagadi
On the first day, you'll catch a flight to Port Elizabeth or O. R. Tambo International Airport. Our staff will be waiting for you right here. From there, you may drive to your accommodation in Johannesburg. Your coordinators will appropriately introduce you to the other group members. At orientation, you'll learn more about your program. Plan beforehand for your trip so that you may unwind for the evening or take a stroll near your host family.
Day 2: Johannesberg to Kgalagadi
On the first day of your tour, you will depart from Johannesburg and go to the biggest camp in the Kgalagadi Transfrontier Park for an afternoon drive into the park. A variety of acacia species may be found in the sparsely vegetated red sand dunes, the parched Nossob and Auob river basins, and the indigenous animals such as gemsbok, springbok, eland, giraffe, blue wildebeest, and red hartebeest. There have also been reported sightings of lions, leopards, cheetah, and spotted brown hyenas in the park. Due to an abundance of prey, such as mice, whistling rats, birds, and insects, smaller predators flourish in the park. Suricates are a common sight in the park, along with caracal, honey badgers, black-backed jackals, bat-eared foxes as well as cape foxes.
Day 3: Kgalagadi National Park
A second full-day safari is planned for day two, this time to a different part of the park; the route will be decided dependent on the quantity of rainfall and the movement of the wildlife. Kgalagadi is a haven for bird watchers with over 300 species recorded, including at least 20 larger raptor species. The obnoxious northern black korhaan rules the dunes, while the regal secretary bird and the Kori bustard, the biggest flying bird in the world, keep an eye on the riverbeds.
Day 4: Travel from Kgalagadi to Upington
On your third and last day, you'll be out until noon. You will then travel to Upington. The Khomani, South Africa's final indigenous San tribe, will serve as a stop on the voyage. Only 400 of these 40 000-year-old Kalahari Indians are still alive today, and they reside 40 to 70 kilometers south of Twee Rivieren. Customers will be able to view and purchase their handcrafted items at one of the roadside kiosks.
Day 5: Depart
After there, keep traveling until you reach Upington. Take a tour this morning before breakfast. Return to the camp for full breakfast after that. When we return to Johannesburg, the voyage will be over. You are free to explore Upingtong more after your stay or take a flight home.

4 nights 5 days Package: US$1000

Cost Includes
Accommodation (room and food)
Transportation
Guide