Kgalagadi Wild Cat Camping Adventure in South Africa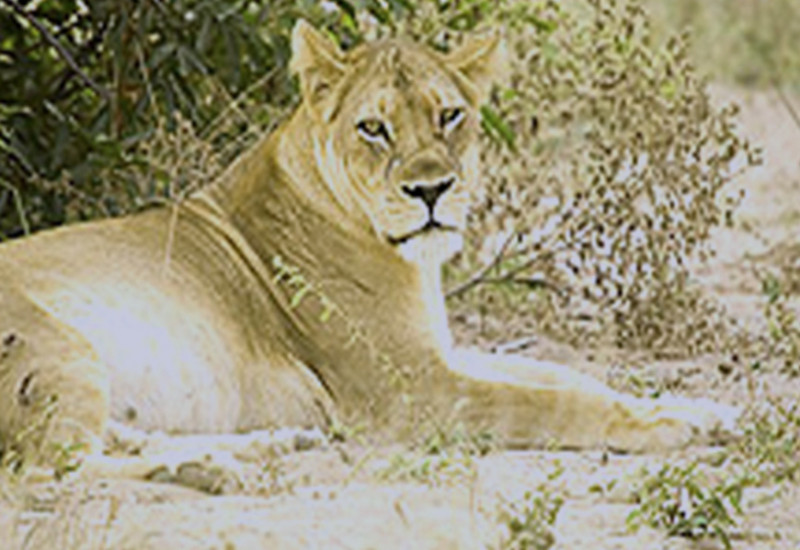 In the southern Kalahari Desert, there is a protected area called Kgalagadi Park. The southern Kalahari is a superb example of a vast ecosystem that is largely untouched by human activity. It is feasible to maintain instances of two natural processes that were formerly common in the African savannahs and grasslands because there are no artificial boundaries (except those to the west and south of the Park). Predation by large carnivores and extensive ungulate migration patterns. Since these processes, with the exception of the largest areas, cannot be sustained, the Kalahari system is particularly important for conservation.
Kgalagadi Transfrontier Park is one of the best areas in the world for wildlife viewing thanks to the arid riverbeds of the Auob and Nossob Rivers, which have minimal vegetation and a high concentration of animals. Its two main attractions are watching for predators and tracking the seasonal movements of large herbivores like the blue wildebeest, springbok, eland, and red hartebeest. The ground squirrel and the suricate are two additional notable species that can be found in the area (meerkat). In order to promote security, both of these ground-dwelling species live in huge family groups that are easily observable around the park. The Pangolin, Honey Badger (Ratel), and Bat-eared Fox are some of the park's unique species (Scaly Anteater).

Day 1: Arrival and preparation for Kgalagadi
You'll take a flight the first day to O. R. Tambo International Airport or Port Elizabeth. Right here, our personnel will be ready to greet you. From there, you can take a car to your Johannesburg lodging. The other group members will be properly introduced to you by your coordinators. You will discover more about your program during orientation. Prepare for your vacation in advance so that you may relax for the evening or go for a walk close to your host family.
Day 2: Johannesberg to Kgalagadi
You will leave Johannesburg on the first day of your tour and go to the largest camp in the Kgalagadi Transfrontier Park for an afternoon drive into the park. The sparsely vegetated red sand dunes, the dry Nossob and Auob river basins, and the native wildlife like gemsbok, springbok, eland, giraffe, blue wildebeest, and red hartebeest can all be home to a variety of acacia species. In the park, reports of sightings of lions, leopards, cheetahs, and spotted brown hyenas have also been made. Smaller predators thrive in the park as a result of the quantity of prey, such as mice, whistling rats, birds, and insects. Suricates, as well as caracals, honey badgers, black-backed jackals, bat-eared foxes, and cape fur seals, are frequently seen in the park.
Day 3, 4, & 5: Kgalagadi National Park
The main purpose of this trip is to go camping. We are going to spend three nights camped out in the Kgalagadi jungle. On day two, a rest day safari is scheduled, this time to a different area of the park; the exact route will be decided based on the amount of rainfall and the movement of the wildlife. Over 300 species of birds have been identified in Kgalagadi, including at least 20 larger raptor species. While the Kori bustard, the largest flying bird in the world, and the obnoxious northern black korhaan watch over the riverbeds, respectively, the regal secretary bird rules the dunes.
Day 6: Travel from Kgalagadi to Upington
You will be out until noon on your final day at Kgalagadi. The next stop will be Upington. The journey will stop at the Khomani, the penultimate indigenous San tribe in South Africa. The 400 remaining members of this 40 000-year-old Kalahari Indian population dwell 40 to 70 kilometers south of Twee Rivieren. At one of the roadside kiosks, clients can see and buy their homemade handicrafts.
Day 7: Depart
Keep traveling after that till you get to Upington. Before breakfast this morning, take a tour. After that, go back to the camp for a hearty breakfast. The journey will come to an end when we get back to Johannesburg. After your stay, you are free to continue exploring Uptown or book a flight home.

1-week Package: US$17500

Cost Includes
Accommodation (room and food)
Transportation
Guide

Weather of Kgalagadi
A semiarid region is where the Kgalagadi Transfrontier Park is situated. The park is situated in an area with summer rainfall, and from October to April, it can rain sporadically. There is a large temperature variation between day and night. The entire winter season is dry. Frequent frost and frigid evenings are the norms. The day is pleasant. The rain that does fall throughout the summer is intermittent and typically takes the form of spectacular showers that are frequently followed by dust storms.

Packing advice for Kgalagadi
If you're riding a safari, you'll need the safari gear. Feel free to bring your phone and camera if you enjoy taking images. Packing is one of the most difficult aspects of traveling, and planning a vacation to the south may be especially difficult. You'll need more than a few t-shirts and bathing suits to be ready for the wide range of heights, temps, and activities. Travelers should constantly be aware of the season they are traveling in because the weather can drastically shift from one to the next.

Cultural Advice for Kgalagadi
More than 120 distinct tribes exist in Africa, each with its own culture, language, and traditions. The bulk of these tribes in Augrabies is Tswana tribes. They lead quite traditional lives. They adhere to numerous social, ceremonial, and gastronomic customs. They mostly rely on their social interactions, culture, and history as tourist attractions. Their distinctive dance and eye-catching appearance help them stand out. The area is also widely renowned for its distinctive way of life.

Communication in Kgalagadi (phone, internet)
There are several ways to communicate while traveling. In case no one acts in the same manner as they do at home, they have plenty of time to prepare. However, almost every hotel offers some sort of internet connection. Depending on where you are, they charge different hourly prices. All around the nation, 4G service is offered by telecom companies. Wi-Fi is essentially accessible the rest of the way up the slope due to the abundance of ISPs. Visit the websites of the ISPs to learn more. On their websites, a lot of the hotels and companies along the road offer usernames and passwords.

Money and Currency in Kgalagadi
Locating a money exchange facility while on the road might be difficult and even dangerous. Banks and money exchangers can be found in Johannesburg. Banks require more documentation but offer far better exchange rates than money changers. Please bring your passport with you. A copy of your visa is also required. Make sure you purchased the appropriate quantity to fulfill your needs. It's crucial to regularly do a thorough analysis of the money you get. Outside of Kruger National Park, there are money changers as well. Foreign currencies may be used, however, the local currency must be used exclusively at all times.

Health tips for travelers in Kgalagadi
You should take good care of your health when traveling. You will surely eat properly when you are away from home, but you are still in charge of your own health. If you don't know anything about meat, avoid eating it. Please get in touch with our representative if you are experiencing issues with your regular diet. You might also request that the hosts make dinner for you. It's always a good idea to have your medications on hand because it's conceivable that some pharmacies won't have the appropriate prescriptions in stock.