Kgalagadi/Augrabies Wildlife Experience Tour in South Africa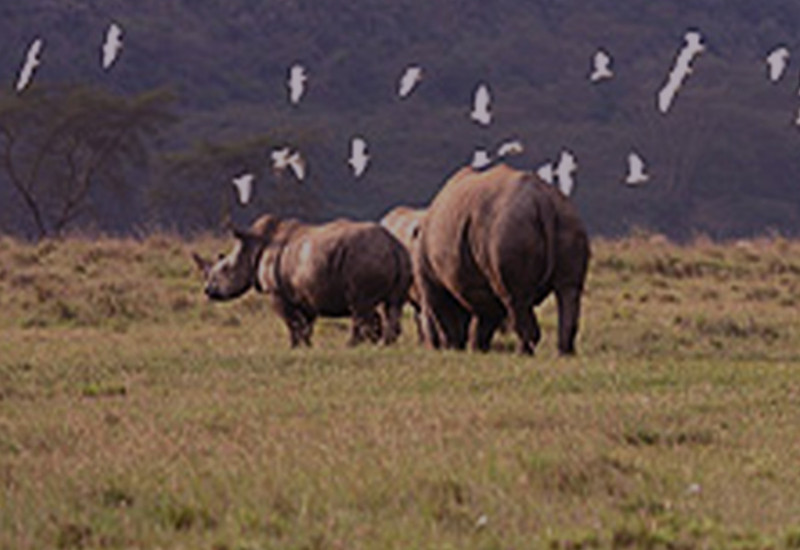 In the southern Kalahari Desert, there is a protected area called the Kgalagadi Park. The southern Kalahari is a rare example of a vast environment that is mostly unaffected by human activity. It is possible to conserve instances of two natural processes that were previously common in the savannahs and grasslands of Africa since there are no man-made barriers (except for those to the west and south of the Park). Wild ungulates' extensive migration patterns and big mammalian carnivore predation. With the exception of the greatest of regions, these processes are impossible to sustain, making the Kalahari system of particular importance to conservation.
On the other hand is the Augrabies National Park surrounded by Augrabies Falls. Despite its remote position, the national park is a well-liked tourist site, and thousands of visitors visit the reserve every year to witness the enormous fall, listen to the overwhelming sounds of the water, and observe the amusing antics of the colorful lizards lounging in the sun nearby. The strong Orange River, which forms the reserve's northern border and runs the full length of it, is one of the reserve's most notable characteristics. The park also has steenbok, springbok, gemsbok, kudu, and eland antelopes. Predators in Augrabies include the elusive leopard in the national park as well as black-backed jackals, caracals, bat-eared foxes, and African wild cats.

Day 1: Arrival and Kgalagadi-Augrabies preparation
You'll take a flight the first day to O. R. Tambo International Airport or Port Elizabeth. Right here, our personnel will be ready to greet you. From there, you may take a car to your Johannesburg lodging. The other group members will be properly introduced to you by your coordinators. You will discover more about your program at orientation. Prepare for your vacation in advance so that you may relax for the evening or go for a walk close to your host family.
Day 2: Johannesberg to Kgalagadi
You will leave Johannesburg on the first day of your tour for the largest camp in the Kgalagadi Transfrontier Park for an afternoon drive into the park. Red sand dunes with limited vegetation, arid river valleys of the Nossob and Auob, and endemic wildlife like gemsbok, springbok, eland, giraffe, blue wildebeest, and red hartebeest are all home to a diversity of acacia species. Lion, leopard, cheetah, and spotted brown hyena sightings in the park are also well-known. Smaller predators thrive in the park due to an abundance of prey in the form of mice, whistling rats, birds, and insects. The park is home to the ubiquitous suricate, as well as caracal, honey badgers, black-backed jackals, bat-eared foxes, cape foxes, and African wildcats.
Day 3: National Park of Kgalagadi
Day two involves a second full-day safari to a different area of the park; the route will be chosen based on the amount of rainfall and the movement of the game. With more than 300 species documented, including at least 20 bigger raptor species, Kgalagadi is also a bird watcher's paradise. The loud northern black korhaan governs the dunes, while the world's heaviest flying bird, the Kori bustard, and the elegant secretary bird monitor the riverbeds.
Day 4: Journey from Kgalagadi to Upington
You will stay out until noon on your third and final day. After there, you'll head to Upington. The journey will make a halt at the Khomani, the final remaining indigenous San tribe in South Africa. There are currently just 400 of these 40 000-year-old Kalahari natives left, and they live between 40 and 70 kilometers south of Twee Rivieren. At one of the roadside stalls, customers will be able to see and buy their handmade goods.
Day 5: Tour of Augrabies Falls National Park starting at Molopo
On the fourth day of the Kgalagadi-Augrabies trip, you will leave for Augrabies Falls National Park after breakfast. On the way, we stop at the Tygerberg Nature Reserve in Keimoes, from which you can enjoy a stunning view of the Orange River Valley's lush vegetation, visit the water tunnels in Kakamas, and partake in some wine tasting at the Orange River Wine Cellar, the second-largest cooperative wine cellar in the world. The sixth-largest waterfall in the world, Augrabies Falls, will then be your next stop.
Day 6 : From Augrabies to Johannesberg trip
On the last day, you have a variety of thrilling options for bringing your journey to an end. First, you may take a leisurely morning stroll to Arrow Point, a stunning vantage point over the Augrabies canyon, or take a scenic drive through the park. The 4-hour Augrabies Adventure, which consists of canoeing, hiking, and mountain biking in the park, or the river rafting trip outside the park are your other potential options. You will next travel to Upington from there. Continue south of the Orange River on the Rockery Route, a picturesque gravel road that cuts through a sizable quiver tree forest on its way to Keimoes. The next evening, you will arrive in Johannesburg.
Day 7: Depart
Continue going after that until you get to Johannesburg. Before breakfast this morning, take a tour. After that, go back to the camp for a hearty breakfast. The journey will come to an end when we get back to Johannesburg. After your visit, you are free to continue exploring Nairobi or fly home.

1-week Package: US$1800

Cost Includes
Accommodation (room and food)
Transportation
Guide
Weather of Augrabies
The semi-arid environment of Augrabies Falls National Park denotes minimal yearly rainfall and wide temperature changes. The seasons in the park occur at different times of the year from those in North America and Europe due to its position in the southern hemisphere. There is no rainfall throughout the winter months. The nights are often quite chilly, and frost is frequent. For the nights and mornings, you should dress in winter gear. The daytime temperature is comfortable. All summer long, there is a lot of really hot weather. Despite it being the Wet season, there is little humidity. Rain falls sometimes, and it typically does so in violent storms.
Packing advice for Augrabies
If you're riding a safari, you'll need the safari gear. Feel free to bring your phone and camera if you enjoy taking images. Packing is one of the most difficult aspects of traveling, and planning a vacation to the south may be especially difficult. You'll need more than a few t-shirts and bathing suits to be ready for the wide range of heights, temps, and activities. Travelers should constantly be aware of the season they are traveling in as the weather can drastically shift from one season to the next.
Cultural Advice for Augrabies
More than 120 distinct tribes exist in Africa, each with its own culture, language, and traditions. The majority of these tribes in Augrabies are Khoikhoi tribes. They lead quite traditional lives. They adhere to a range of dietary, social, and ceremonial traditions. They rely heavily on interpersonal relationships, culture, and history as tourist attractions. They are distinguished by their distinctive appearance and distinctive dance. The area is also widely renowned for its distinctive way of life.
Communication in Augrabies (phone, internet)
There are several methods to communicate when traveling. They have plenty of time to prepare for the possibility that none of them may act in the same manner as they do at home. However, practically every hotel has internet connectivity to some extent. Depending on where you are, they charge different hourly prices. All around the nation, 4G service is offered by telecom companies. Wi-Fi is essentially accessible the rest of the way up the slope because of the abundance of ISPs. Visit the websites of the ISPs to learn more. On their websites, many of the hotels and companies along the route offer usernames and passwords.
Money and Currency in Augrabies
Finding a money conversion service when you're on the road might be difficult and even dangerous. Banks and money exchangers may be found in Johannesburg. While banks need more documentation, they provide somewhat better exchange rates than money changers. Please bring your passport with you. A copy of your visa is also required. Make sure you purchased the appropriate quantity for your needs. It's crucial to regularly do a thorough analysis of the money you get. Outside of Kruger National Park, there are money changers as well. Although foreign currencies may be used, all transactions must always be made in the local currency.
Health tips for travelers in Augrabies
You should take good care of your health when traveling. You will surely eat well while away, but you are still in charge of your own health. If you don't know anything about meat, avoid eating it. Please get in touch with our representative if you are experiencing issues with your regular diet. You might also request that the hosts make supper for you. It's always a good idea to have your medications on hand because it's conceivable that some pharmacies won't have the necessary prescriptions on hand.