Maasai Mara-Lake Nakuru Safari in Kenya, Africa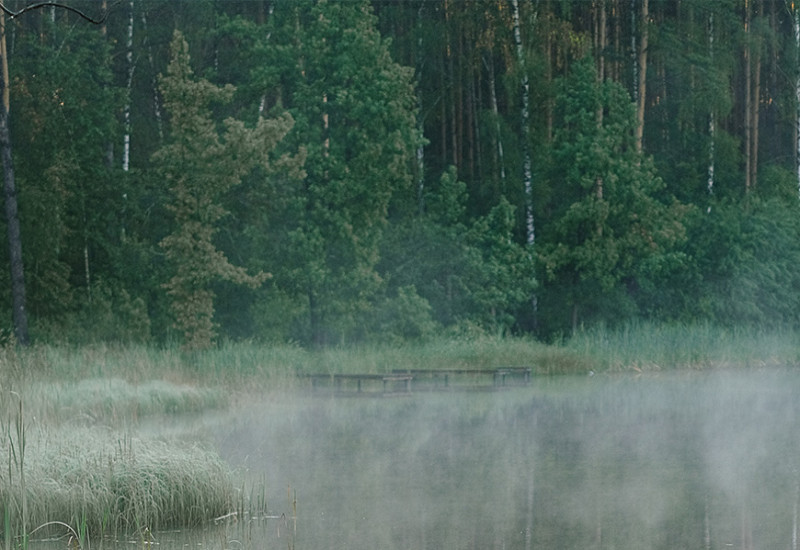 Southwestern Kenya is home to the Masai Mara, a large, scenic region of gently sloping African grasslands. Serengeti National Park in Tanzania is located south of the Masai Mara region. Tourists have many reasons to travel to this animal paradise since Masai Mara is well known for its wonderful natural diversity of animals and is also a popular Kenya Safari location in East Africa. The most visited national park in Kenya is Scenic Lake Nakuru. The centerpiece of the park is a sizable, shallow lake that is home to a variety of flamingo colonies as well as massive flocks of pelicans. Flamingos previously made the lake renowned, but because of harsh environmental circumstances, the majority of these birds have relocated to other lakes in the Rift Valley.
Animals such as elephants, lions, leopards, rhinos, and buffalo as well as zebras, antelope, hyenas, giraffes, and African lions, including black-maned lions, may be found in the Masai Mara. The largest draw of Lake Nakuru National Park is without a doubt its massive flamingo population, which may occasionally reach more than 1.5 million. Just northwest of Nairobi, Kenya's Lake Naivasha is a stunning freshwater lake with a variety of fun activities available, including boat rides and trekking. On Crescent Island, you may trek among giraffes, buffaloes, gazelles, topi, impalas, and waterbucks.
Day1: Arrival and preparation for Masai Mara
You will take a flight to go to Jomo Kenyatta International Airport on the first day. Right here, our representatives will be waiting for you. After that, you may take a car to your Nairobi lodging. The other group members will be properly introduced to you by your coordinators. You will discover more about your program at orientation. Prepare for your vacation in advance so that you may relax for the evening or go for a walk close to your host family.
Day 2: Tour from Nairobi to Masai Mara
You will leave after breakfast and head south along the bottom of the Great Rift Valley, pausing momentarily at the View Point to take in the amazing views of the rift valley. You may take photographs and buy trinkets while you learn about African myths about how the rift valley was formed. Go on a game drive in the Masai Mara till night after arriving in the late afternoon. At the Rhino Tourist camp, we had dinner and spent the night camping.
Day 3: Safari in Masai Mara
You shall spend the entire day at the park game viewing in search of the key draws, such as antelope, zebra, and wildebeest. Early in the morning and late in the day are both good times for wildlife excursions. You will have a picnic lunch next to hippos and crocodiles at the Hippo Pool. There you will stay the night and have all of your meals. If you wish to eat food that has been cooked over the fire, you can even ask the officials and make the necessary arrangements.
Day 4: Travel from The Mara to Lake Nakuru
After lunch, you will depart for Lake Nakuru National Park, another animal haven. This park is not only home to endangered species like the black rhino, Rothchild's giraffe, waterbuck, and lions and leopards, but it is also well known for being the habitat of pink flamingos, whose large numbers practically color the Lake horizon pink. You will be staying the night at the elegantly constructed Lake Nakuru Lodge, whose valiant attempts to save animals are well admired.
Day 5: Travel from Mara to Nairobi
Take a tour this morning before breakfast. Return to the camp for full breakfast after that. The excursion will then come to an end as we return to Nairobi. If you wish to stroll through the city after experiencing Nairobi, you may depart for your nation.
4 nights 5 days Package: US$1000
Cost Includes
Accommodation (room and food)

Transportation

Guide
Weather of Nakuru
Lake Nakuru is a little cooler and wetter than one might anticipate for a place so near to the equator because of the altitude. The daytime temperature is comfortable, but the evenings are fairly frigid. Even while daytime temperatures are often pleasant, they can get rather chilly at night. Less rain falls in November and more falls in April in the Nakuru. January marks the start of the dry summer season, while September is predicted to be cold and wet.
Altitude of Nakuru
Nakuru is situated at a higher topography than any other place in the equatorial zone, as was previously stated. Glasslands, which it borders, is a component of a much larger ecosystem that encompasses the area. Scenic Lake Nakuru is Kenya's most popular national park. The park's focal point is a large, shallow lake that is home to several flamingo colonies and enormous flocks of birds.
Packing advice for Nakuru
If you're going on a safari ride, you'll need the supplies for the safari. You could bring cameras and telephones since you might wish to snap pictures. One of the least pleasurable aspects of traveling is packing, and getting ready for a trip to an equatorial region may be particularly difficult. You'll need more than a few t-shirts and swimming suits to prepare for the wide range of heights, temps, and activities. Because the weather may drastically change from one season to the next, travelers should constantly be mindful of the season they are traveling in.
Cultural Advice for Nakuru
Primitive indigenous tribes make up a substantial portion of the people in the area. The bulk of these tribes is Masai tribes. Their culture is really vibrant. They adhere to a variety of dietary, social, and festive practices. The main tourist attractions of Masaai tribes are the locals' customs, history, and interpersonal relationships. A well-known aspect of the Masai culture is their distinctive look and traditional dancing. Additionally, the area is widely renowned for its distinctive style of life.
Communication in Nakuru (phone, internet)
When you're on a trip, there are several methods to stay in contact. There needs to be sufficient notice that none of them will behave in the same manner as they do at home. But almost all hotels offer internet access up to a certain height. Depending on where you are, they have different hourly rates. There are telecom firms that provide 4G services around the nation. Due to the abundance of ISPs, Wi-Fi is available practically everywhere the rest of the way up the slope. To find out more, go to the ISPs' websites. On their websites, a few of the hotels and shops along the route provide usernames and passwords.
Money and Currency in Nakuru
It is challenging to locate a money exchange facility because it is a developing nation. You may exchange your currencies at banks and money changers in Nairobi. Compared to money changers, banks provide somewhat better conversion rates, but more documentation is needed. Please bring your passport with you. Additionally, a copy of your visa is required. Verify that you got the right quantity. It is essential to consistently assess the amount received properly. In addition, money exchangers are accessible in Masaai Mara. Although other currencies are used, it is best to do transactions in the local currency.
Health tips for travelers in Nakuru
You should take good care of your health when traveling. You will surely be given wholesome meals while on your trip, but you are still in charge of your own health. Eat meat only if you are knowledgeable about it. Please get in touch with our representative if you are experiencing issues with your regular diet. You might also request that the host family make you supper. Given the possibility that some pharmacies lack the necessary prescriptions, you should always bring your medications with you.